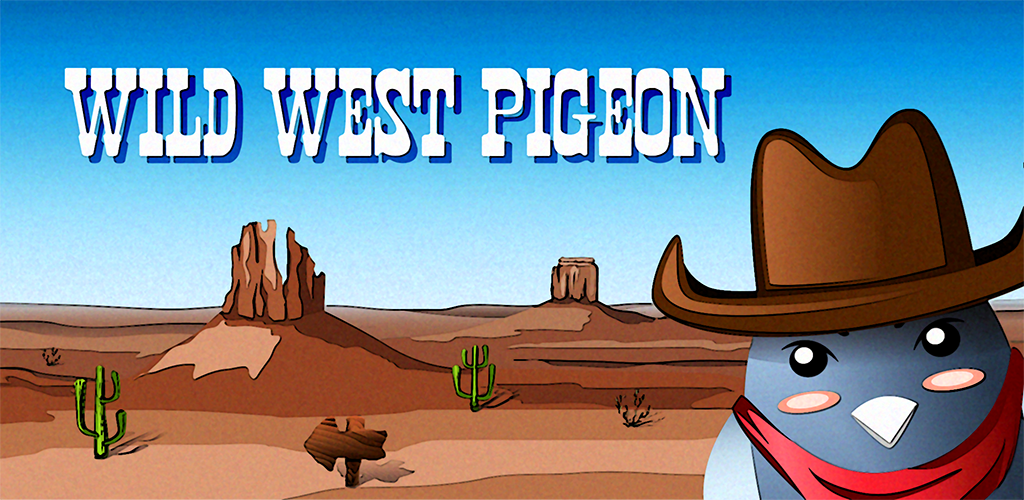 Description
As any decent pigeon in Wild West, you had something to live for. Now, that something has been taken away from you. It's time to choose the path of war and rush into the combat.
History
I and Helen wanted to design and make some game together (fully). All assets (except fonts and music) are prepared by Helen. We initially planned it to go on a more serious way, but figured out that it's not as interesting to many people (apart from us), so we've polished what we had and published the lite version on Play Store.
Features
Explore the Wild Western territories.
Combat the enemies: either use your gun or go full melee!
Gather food to avoid starvation!
Use in-game currency to purchase upgrades!
---
Videos
Announcement Trailer YouTube
---
Images
---
Logo & Icon
There are currently no logos or icons available for Wild West Pigeon. Check back later for more or contact us for specific requests!
---
Request Press Copy
We are afraid this developer has not upgraded their presskit() to use distribute(). For security purposes, this form has been disabled.
---
Additional Links
Wild WestMusic by Jay Man
Available for free from ourmusicbox.com.
Carnivalee Freakshow Font by Chris Hansen
Available for free at 1001fonts.com.
DS Roundup Font by Typographer Mediengestaltung
Available for free at 1001fonts.com.
---
About Coldwild Games
Boilerplate
We're re a small games studio from Latvia, Europe. We made Blades of the Righteous and some Android Games.
More information
More information on Coldwild Games, our logo & relevant media are available here.
---
---
presskit() by Rami Ismail (Vlambeer) - also thanks to these fine folks